Note from the Author
Dear Readers,
This is Derek. I have been involved with IPTV and Streaming Media Industry from 2017. Some of you must have chatted with me already,. I have completed a degree on Computer Science and Engineering at 2014 and since then working as a developer. Today in this article I'd like to explain how to get the best of FalconTV IPTV Service or any Premium IPTV Service which is actually good. I'll try to be as brief as possible so that you don't get bored.
Please read the full article and comment if you'd like to connect with me.
What is FalconTV?
FalconTV is a Premium IPTV Service brought to you by a team of technicians working from Hong Kong. FalconTV uses powerful and expensive Media Servers for the best video encoding. The media servers are populated with channels rented and or bought lines from Headend Video Providers who has license for the content streaming. Media Servers are connected with Caching Servers so that you enjoy a seamless and bufferless Live TV experience. Those Caching Servers are sending streams through a Load Balancer (LB) which works as a stabilizer in peak hours. FalconTV also uses CDN (Content Delivery Network) for reaching and covering larger areas and greater traffic to the streaming app.
However with all these High End Technical upgrades and application some users face Lagging, Freezing issues on some channels once in a while.

I don't disagree with you!
I had to explain how FalconTV works technically to establish that to be indeed a Premium Service those specifications are must and they are quite expensive and takes a bigger tech team to work on.
Why the issues? How it starts?
Minor and some common issues which doesn't even happen nowadays!
First of all the lack of Internet Speed or a better streaming device. The Streaming Devices with older generation of Firmware sometimes fail to decode streams seamlessly. Or there is too much usage on the wi-fi, or the wi-fi signal is not good enough.
Internet Speed Issue The Most Disturbing (Explained)
For example you were promised a Speed of 200MBps by your ISP (Internet Service Provider) and you are getting the speed while browsing or downloading stuff from internet. The browsing and downloading is not a process which will consume so much of data and bandwidth but it will end soon when you are done.
The same does not happen for TV. Your streaming device keeps sending and receiving Streaming Data using the internet, thus it gives you High Quality picture, which uses stronger and much more frequent data packets download upload.
The ISP on the other hand, well 50% of them has developed and applied a technology for themselves. The algorithm detects the usage type of your internet connection, instantly or sometimes manually when they notice you're using a lot of data. Even though you are promised an unlimited data pack or maybe a limited but uninterrupted service, they still think you shouldn't use up that much of volume so they start "THROTTLING" the speed, therefore your internet seems good but gets a way lower speed when you're streaming. You start experiencing Freezes, Laggy Picture, Unusual Buffering, sometimes in some cases no service.
How to get rid of this issue and how to not see it at all from the beginning?
Restart the device and see if that fixes the issue.
Restart the wi-fi
1 and 2 didn't fix the issues get your connection Re-synced from Customer Support Chat.
Tried all of them and still facing lagging issues?
The first reliable solution is using a Premium VPN while streaming. Connecting it to a US LA server is recommended, but you can use most of the US servers.
The second is changing your ISP, but I wouldn't recommend it because there isn't a way to find out if they are gonna start throttling your speed someday. So you should stick with the VPN solution.
What is a VPN and How a VPN will magically take the problems away?
VPN = Virtual Private Network acts as a stabilizer of your internet connection. A VPN will re-route your connection to a said server from their own private server, resulting a less delayed and faster connection.
A VPN is encrypted with 256-bit SSL Secure Encryption, so when you are connected to a VPN the algorithm of detecting stream usage or any usage that you are rightfully owed is given Privacy.
VPN will allow you to unlock any website or web service or app which could be restricted by your ISP.
You can also take trials with Premium VPNs, once you see that the solution totally works, you may decide to make your VPN purchase today.
Not just FalconTV, any Premium IPTV service fails to provide you the best of them, no matter how hard they are working. Get a VPN today and see if they are lying.
I tend to mention the word PREMIUM, because some iptv services are actually poor and they are not legitimate using stolen lines and restreaming through an app [those are out of chapter].
Recommended VPN and IPTV Perfect Match
FalconTV with ExpressVPN (US Los Angeles Server- 1)
Best for NetGo app and Liteweight
Click this link bellow to get ExpressVPN :
https://www.xvinlink.com/?a_fid=epicvpn
Thank you so much for reading the article! I love and appreciate your support.
This tutorial will show you how to set up the ExpressVPN app on your Amazon Fire TV Stick or Fire TV.
The ExpressVPN app is compatible with:
Fire TV: All versions
Fire TV Stick: 2nd generation and above
You can download the ExpressVPN app via the Amazon Appstore. If you cannot find the app on the Amazon Appstore or access the Amazon Appstore, you can sideload the ExpressVPN app.Important: The ExpressVPN app is not compatible with 1st generation Fire TV Sticks.Important: If you want to stream content from a specific country on your Amazon device, ensure your VPN server location and your Amazon account (only applies to Amazon Prime) are set to the same country. Your Amazon country setting can be found under Your Account > Your Content and Devices > Preferences > Country/Region.
Not yet an ExpressVPN customer?
Read more about VPN for Amazon Fire TV and Fire Stick.
---
1. Download the ExpressVPN app
On your Fire device, go to 
. Enter ExpressVPN.
Select ExpressVPN.
Select Download.
Select Open.
Proceed to activating the ExpressVPN app.
---
2. Set up the ExpressVPN app
Select Sign In.
Enter the email and password for your ExpressVPN account. Select Sign In.
The app will ask if you would like to share anonymous information to help make ExpressVPN faster and more reliable. Select your preference to continue.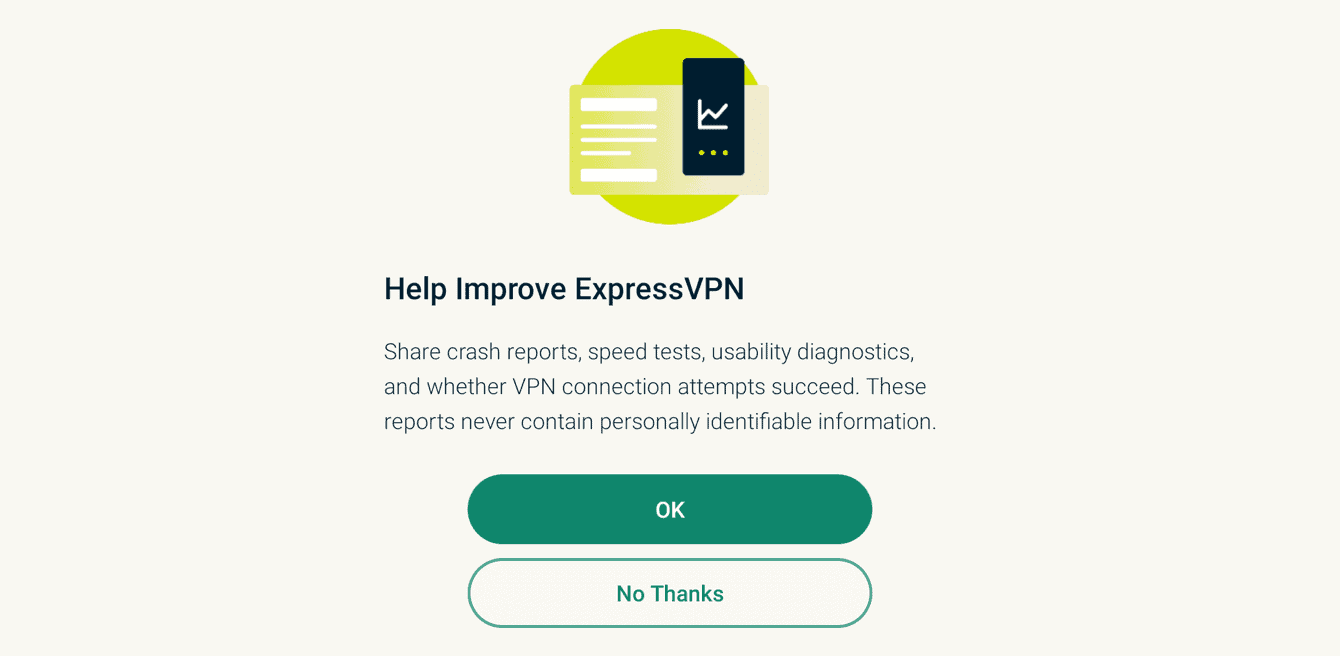 Select OK.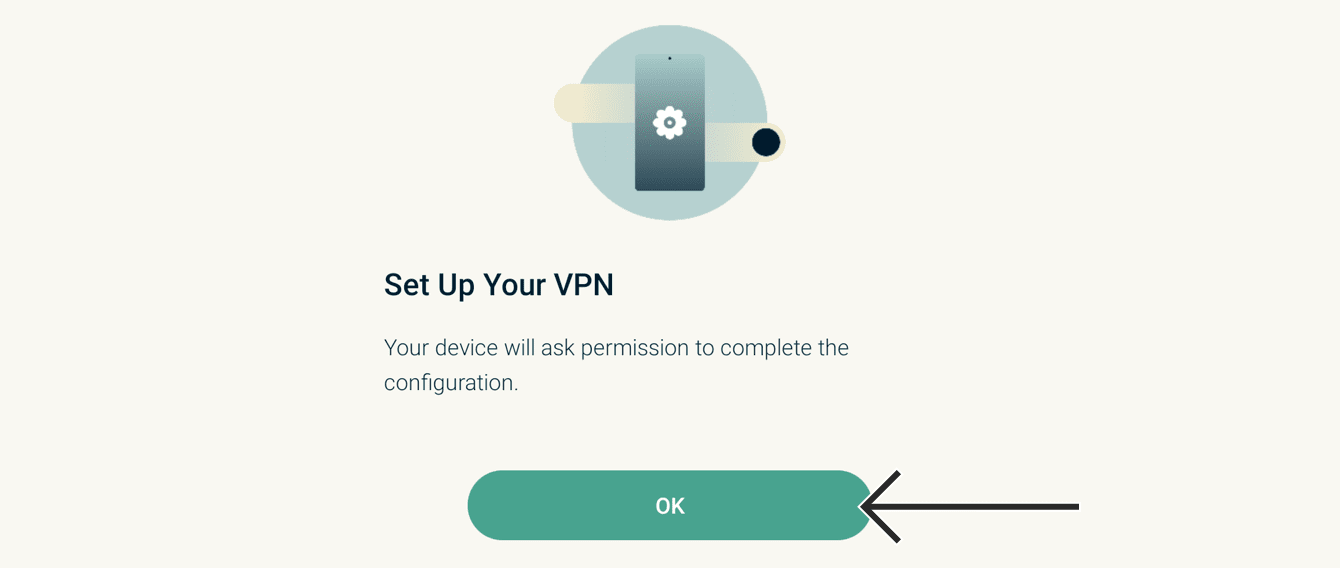 When asked to accept ExpressVPN's connection request, select OK.

---
3. Connect to a VPN server location
To connect to a VPN server location, select 

. By default, ExpressVPN will suggest a Smart Location, the location that provides you with the optimal experience.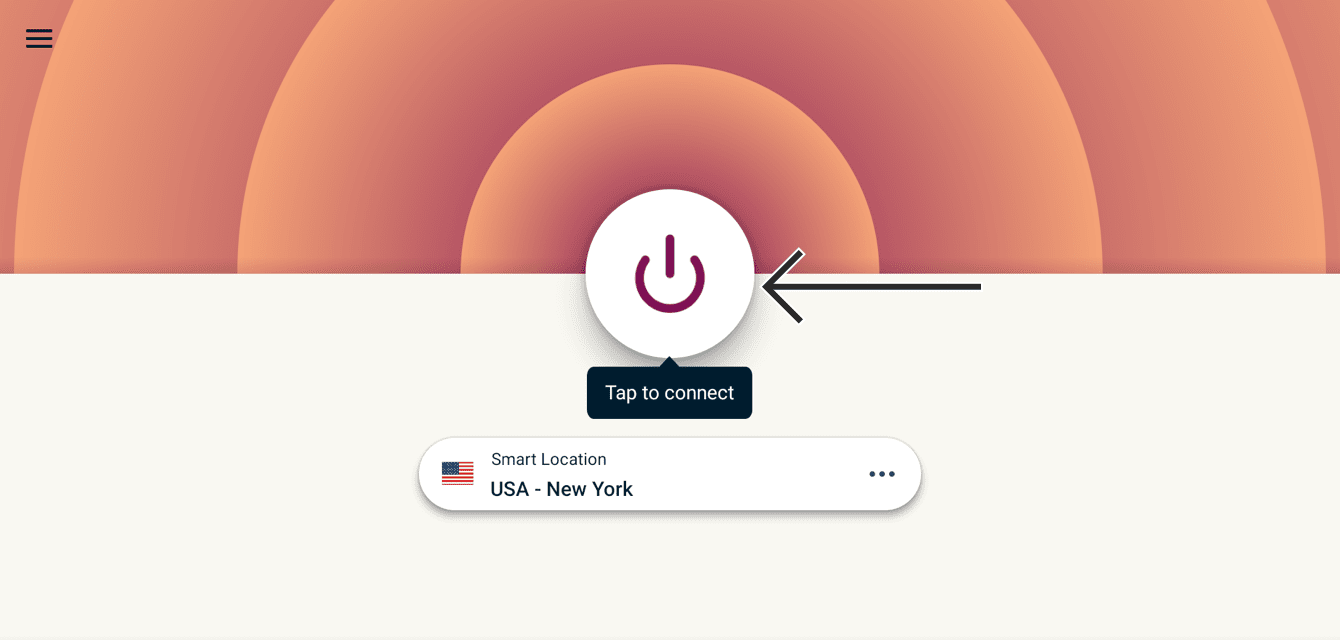 Once you see the "Connected" message, you can begin using the internet with added privacy and security.
---
Disconnect from a VPN server location
To disconnect from a VPN server location, select 

 .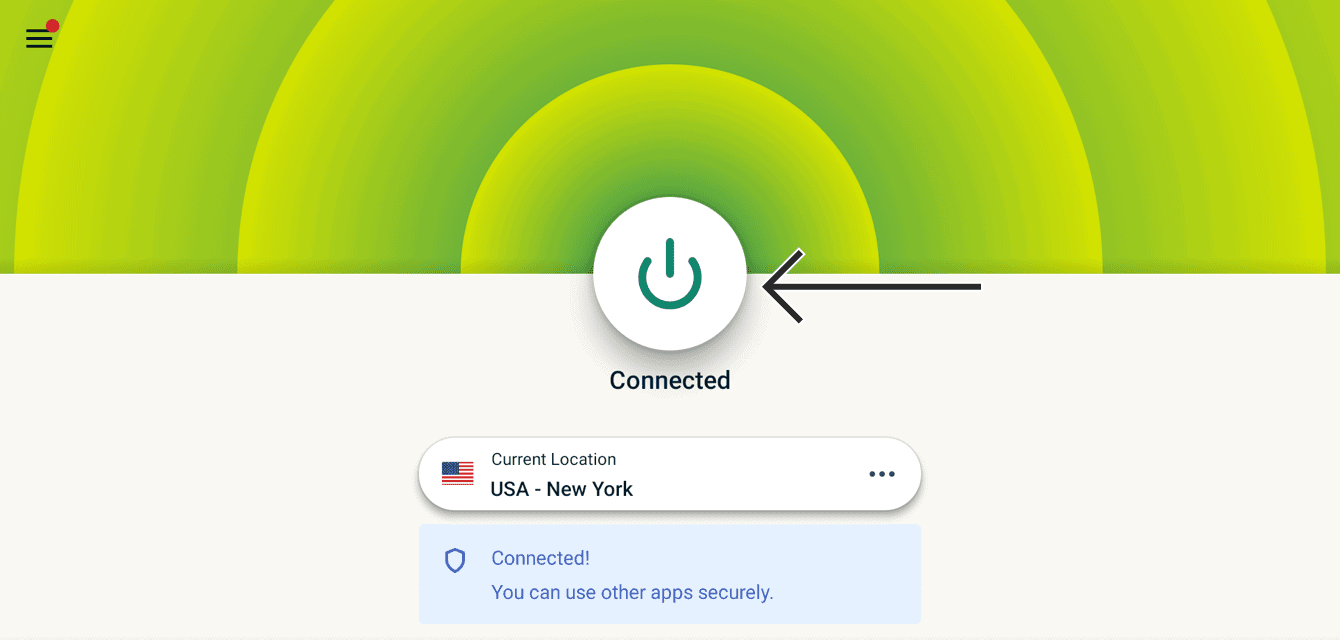 You will see the message, "Not connected."
---
Choose a different VPN server location
To choose a different VPN server location, select 
.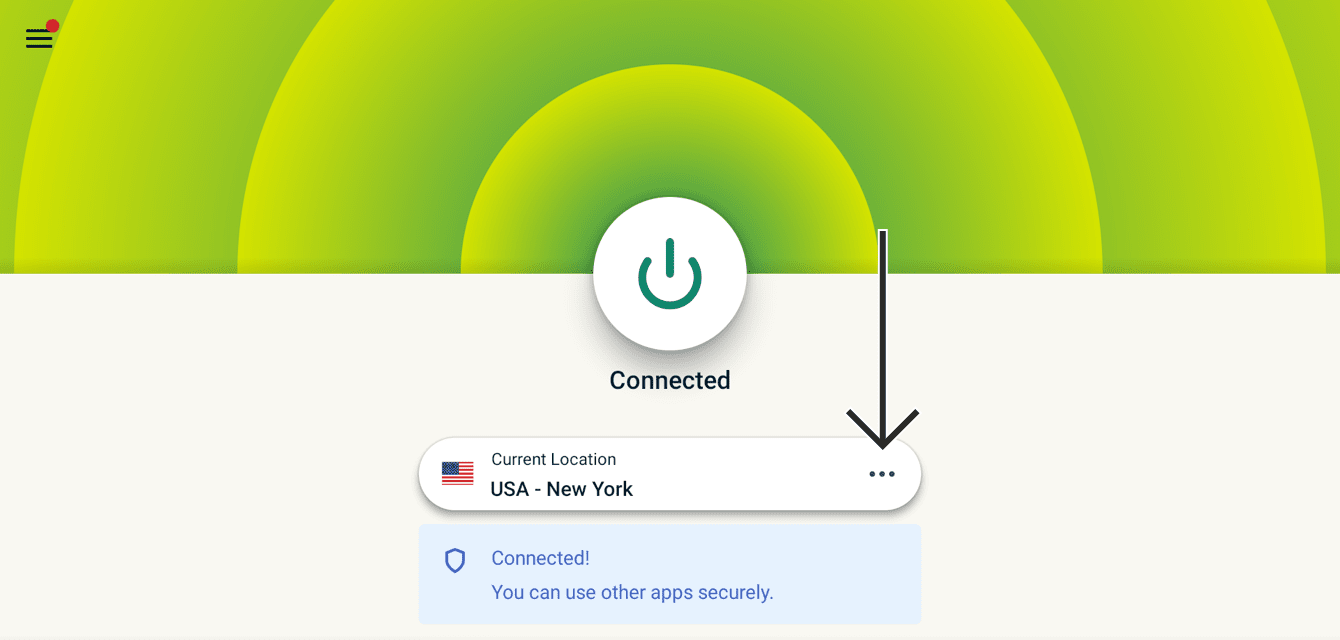 By default, you will see two tabs, RECOMMENDED and ALL LOCATIONS.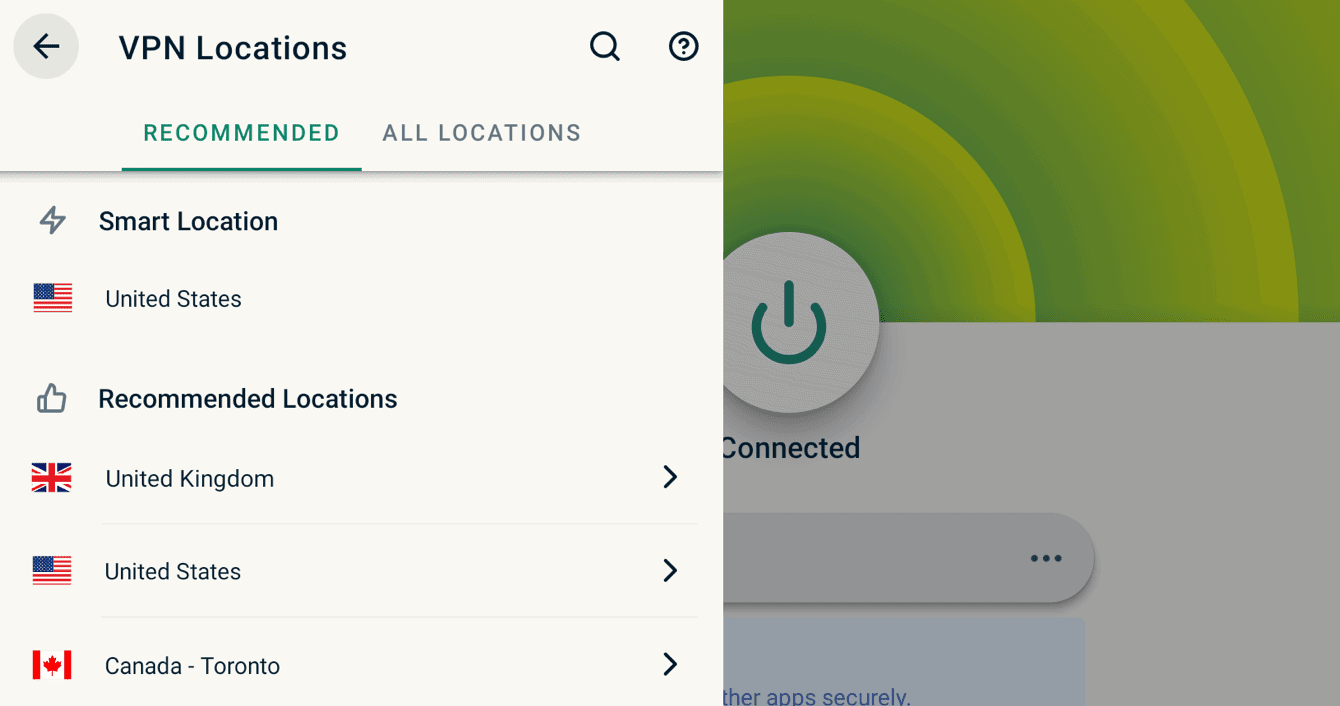 To connect to a location, select it with your remote. You can also add a location to your list of favorites by holding the "select" button on the location. Your favorite locations will be added in a tab labeled FAVORITES.
Related